Cars & Coffee – Family Edition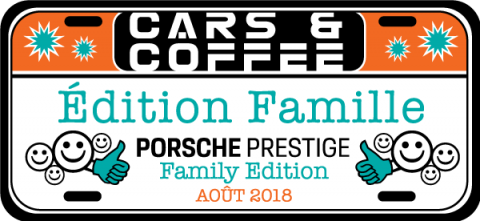 Date
Sunday, August 19th 2018
from 11 am - 3 pm
Free Entry

Where
Porsche Prestige
3535, chemin de la Côte-de-Liesse
Montréal, QC, H4N 2N5
We are happy to announce our next edition of Cars & Coffee on Sunday, August 19th, 2018 from 11a.m. to 3p.m.

Join us with your family for a memorable and unique day!
It's the perfect occasion to share your passion with other families. DJ MellowK and Café Felice will be on site.
Treats will be offered courtesy of Porsche Prestige and entertainment for both adults and children awaits you!
Register now if you are the owner of a unique car!*
Places and quantities are limited.

*In case of rain, the event will be cancelled.
Please fill in the form in order to participate to the event
All fields are required.
« Back to Events